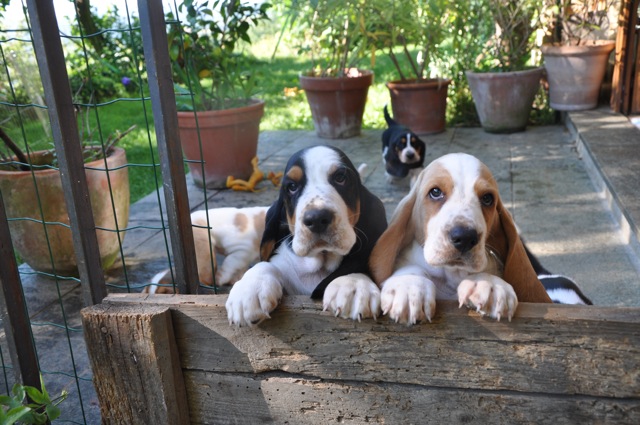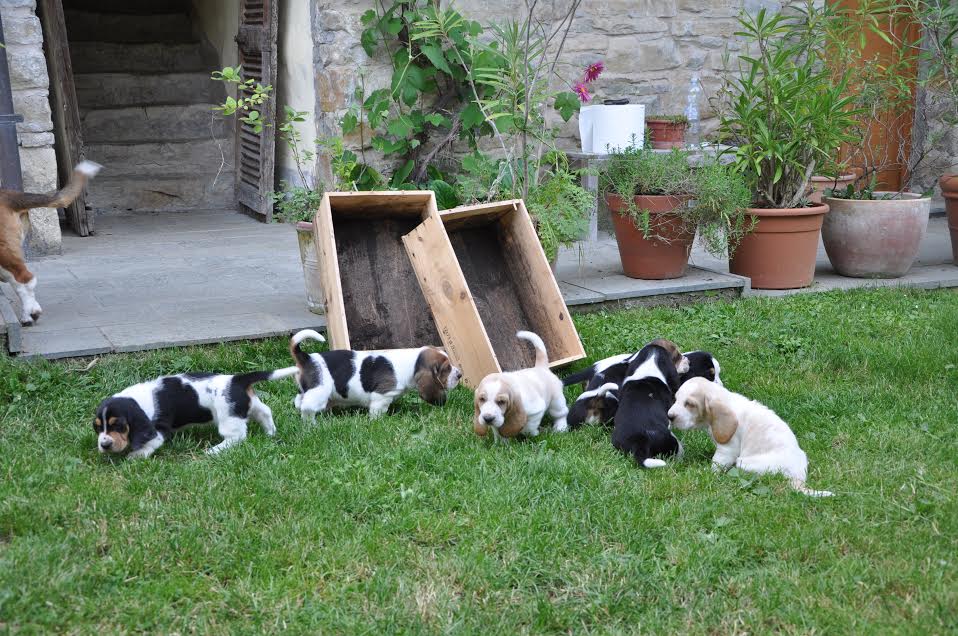 AVAILABLE DOGS . . .
Our current nelle Niella litter arrived on the 13 May 2023: Seven (7) Males & Four (4) Females. The litter is from Inno Cenza nelle Niella X Leo Nardo nelle Nielle. Please contact us direct for additional details and available puppies. CONTACT US
Welcome
Welcome to the website for Basset Hounds nelle Niella.
Ciao . . .
Guten Tag . . .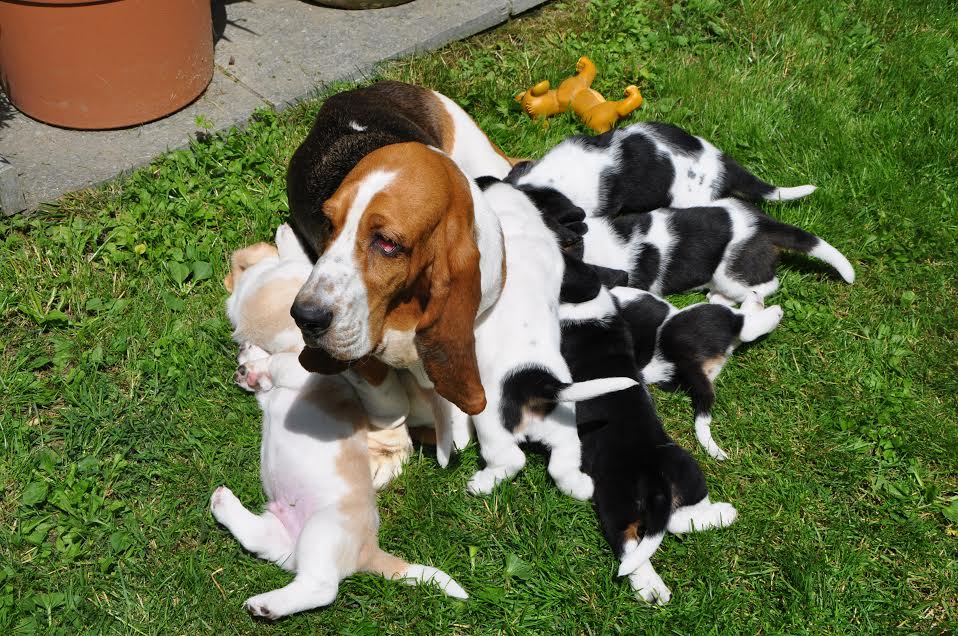 Flora nelle Niella du Haras de la Vergne and puppies, born 6 May, 2014.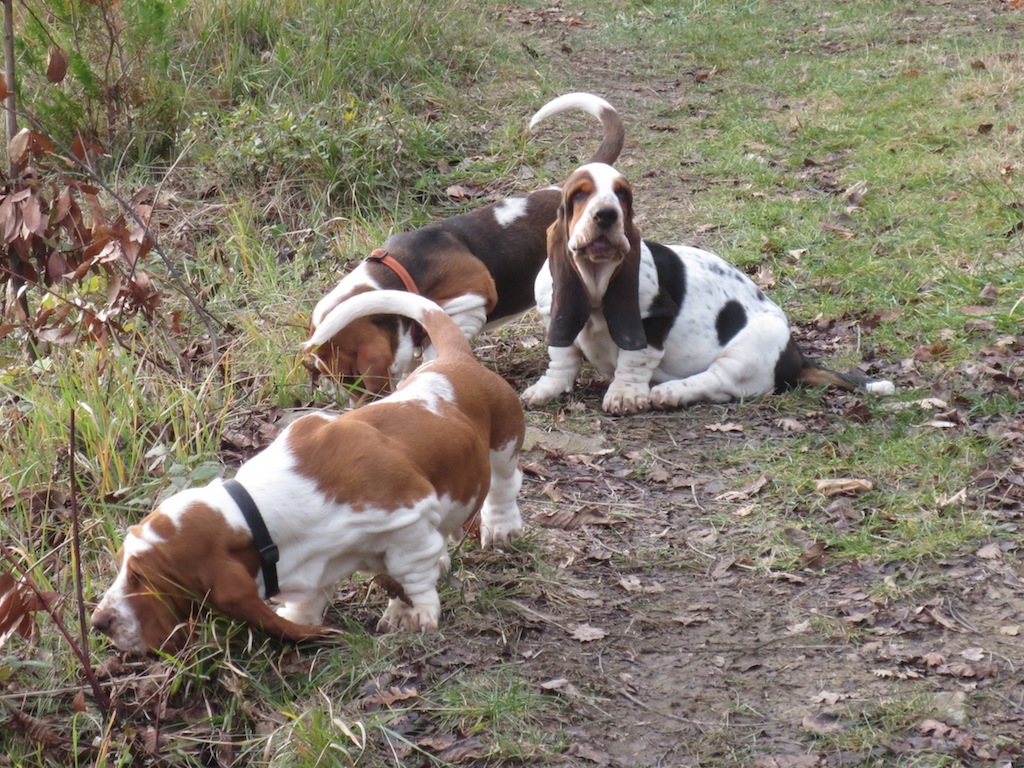 Siblings at play: Ad Amus, Alle Grezza and Ada Gio.