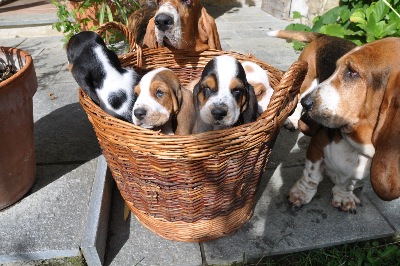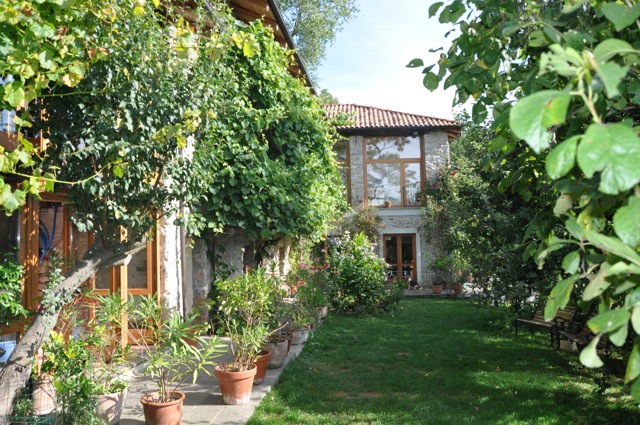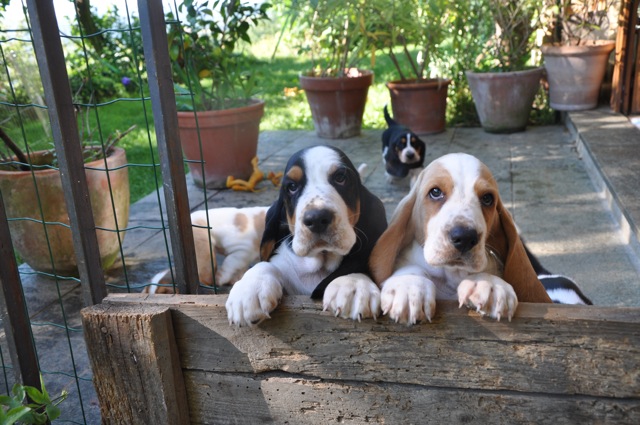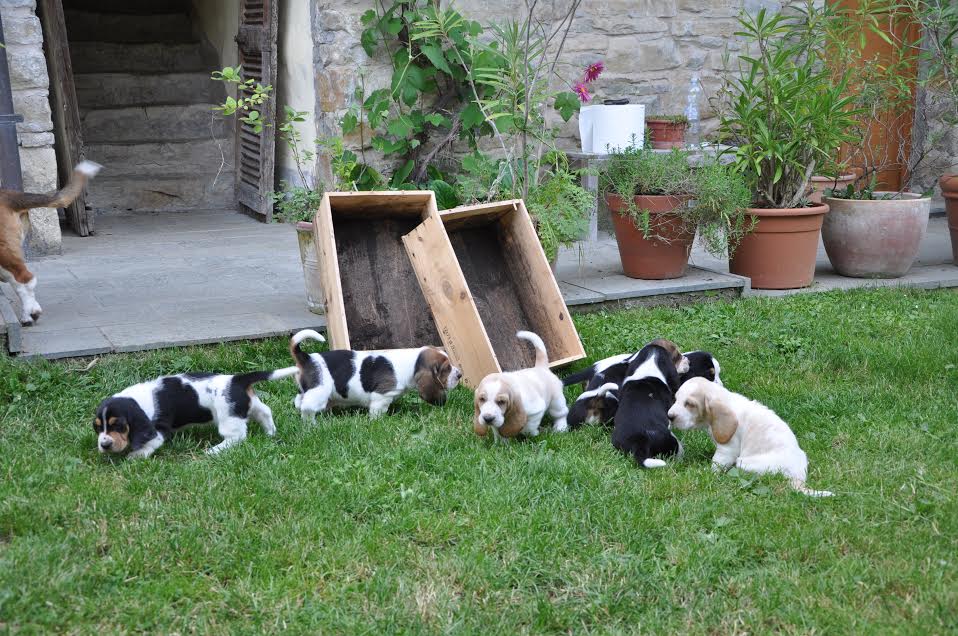 NEXT LITTER . . .
Our last nelle Niella litter arrived on 30th of April, 2018: three males and two females. The litter is from Alle Grezza nelle Niella X Blubb Brutus nelle Niella. Our present nelle Niella litter arrived on the 11th of October, 2018: one male and one female. The litter is from Da Miana nelle Niella X Flash Fagetti nelle Niella. Please contact us direct for additional details and available puppies. CONTACT US
Über uns
Mit einer Geschichte von fast fünfzig Jahren Hundezucht zeigen Terrance Crow und Werner Weiss ihre Liebe zu Tieren und ihre Leidenschaft zur Basset Hund Rasse. Daraus entstand im Jahr 2010 der nelle Niella Kennel.
Nelle Niella, aus dem Italienischen übersetzt: "In der Blüte Niella", liegt im Herzen der Region Piemont in Italien und bietet eine ideale Lage, nelle Niella Bassets zu züchten.
Auf dem Weg, mit allen Mitteln!
Nicht nur Bassets unter uns!
Der
nelle Niella
Kennel wird von der Ente Nazionale della Cinofilia Italiana (ENCI) und der Federation Cynologique Internationale (FCI) anerkannt und
ist ein stolzes Mitglied des Basset Hounds Club der Schweiz.