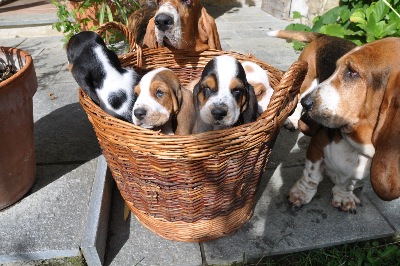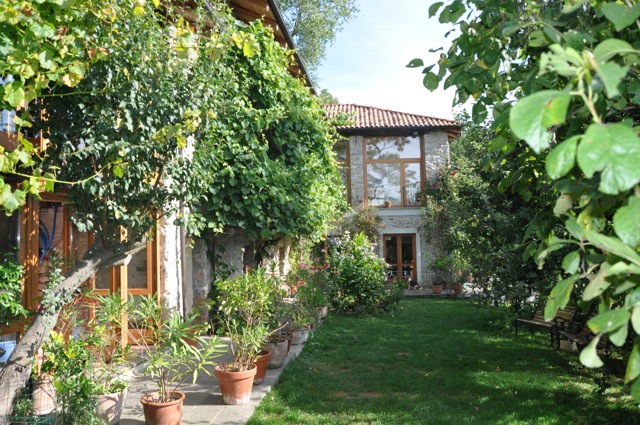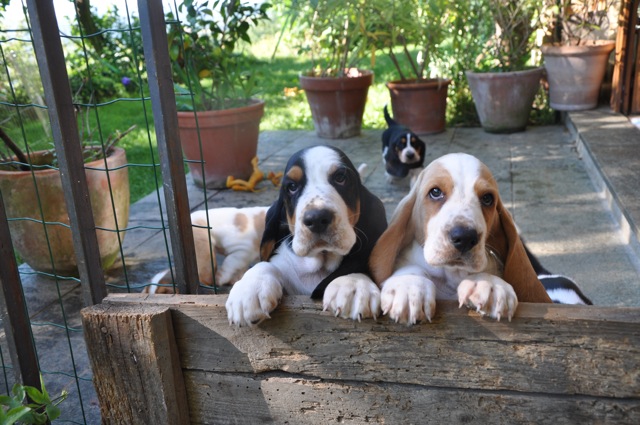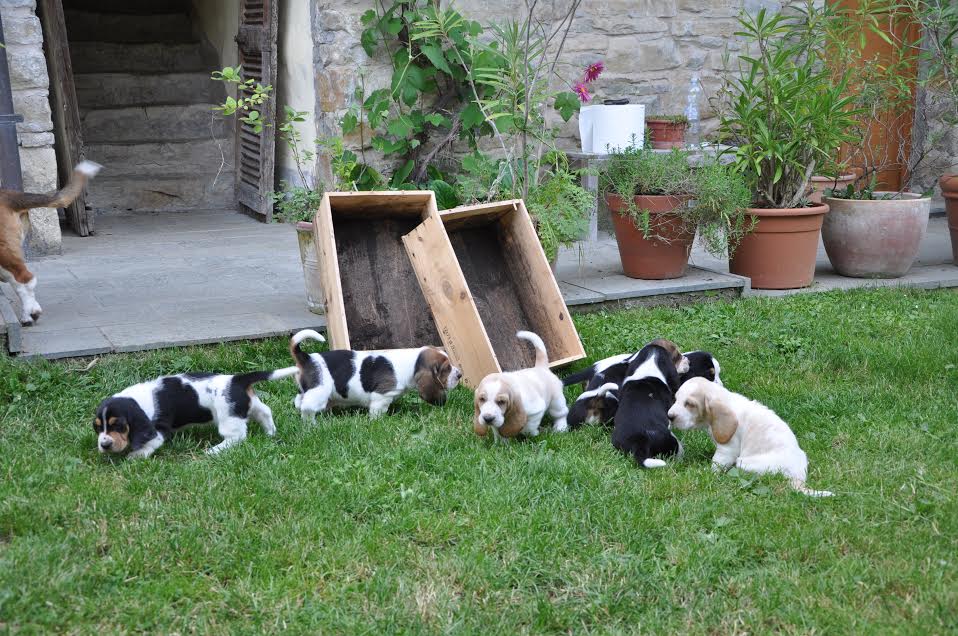 NEXT LITTER . . .
Our last nelle Niella litter arrived on 9th of January, 2018: two males and five females. The litter is from Flora nelle Niella Du Haras de le Vergne X Cass Anova nelle Niella. Our present nelle Niella litter arrived on the 30th of April, 2018: three males and two females. The liter is from Alle Grezza nelle Niella X Blubb Brutus nelle Niella. Please contact us direct for additional details and available puppies. CONTACT US
Kontaktieren Sie uns
Basset Hounds "Nelle Niella"
Terrance Crow & Werner Weiss
Schweiz:
Am Wasser 121
8049 Zuerich CH
Tel/Fax: +41 (0)44 342 2351
Mobile: +41 (0)79 268 9071
Italien:
Loc. Casa Gallo N. 1
12050 Niella Belbo IT
Mobile: +39 340 610 4193
EMAIL:
wweiss.tcrow@bluewin.ch